EKU SBDC Client Opens Medical Career Training Center
Kristi Bertrand and Patricia Mullins are co-founders of The Medical Career Training Center located at 108 Forbes Court in Richmond, KY. Both are educators and healthcare practitioners. Bertrand possesses numerous years of higher education experience as an allied health educator and works with various institutional accrediting bodies as a site surveyor.
Currently, she is an active certifying board member with the National Health Career Association. Mullins is an Advanced Registered Nurse Practitioner with many years of clinical practice and teaching experience as well as a former business owner of a successful medical practice. She is a member of the American College of Nurse Midwives and the National Association of Professional Women. Both women embrace a passion for education utilizing a system that works by providing premier, short term, and medical career-focused instruction. Bertrand is an EKU alum, having earned three degrees from Eastern, her last a Master's of Public Health.
Bertrand and Mullins seized the opportunity to open The Medical Career Training Center after realizing that there was a shortage of healthcare workers with the necessary clinical skills. Mullins said, "We understand today's workforce; there are so many who would like to advance or change careers but cannot due to time constraints of work and family. We provide a career-focused curriculum, with one class at a time." Classes offered are Clinical Nursing Assistant, Clinical Medical Assistant, Medical Billing and Coding, Medical Laboratory Assistant with Phlebotomy, Patient Care Technician, Personal Trainer, and ICD-10-CM Continuing Education Course. Day, evening, and online programs are available, allowing a student to work while pursuing a medical career. Instructors are available for one-on-one curriculum support.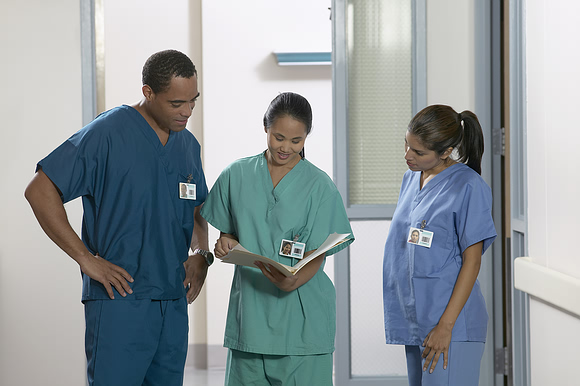 Bertrand and Mullins were referred to the Eastern Kentucky University Small Business Development Center through a business partner. Mullins said the EKU SBDC was a tremendous resource. Michael Rodriguez, Center Director, assisted with business planning, financial statements, official licensing of their business, and a marketing plan. Bertrand and Mullins are excited to be able to provide the Richmond and Irvine areas a short-term viable option for medical training with experienced faculty and staff. The Medical Career Training Center offers various support services to assist students in their search for employment such as a Career Employment Center, skills support, along with financing options. For more information, call (859) 624-1988 or visit www.medicalcareertrainingcenter.com.
Contact Information
Mr. Michael Rodriguez
michael.rodriguez@eku.edu
859-622-1384
Published on August 25, 2011